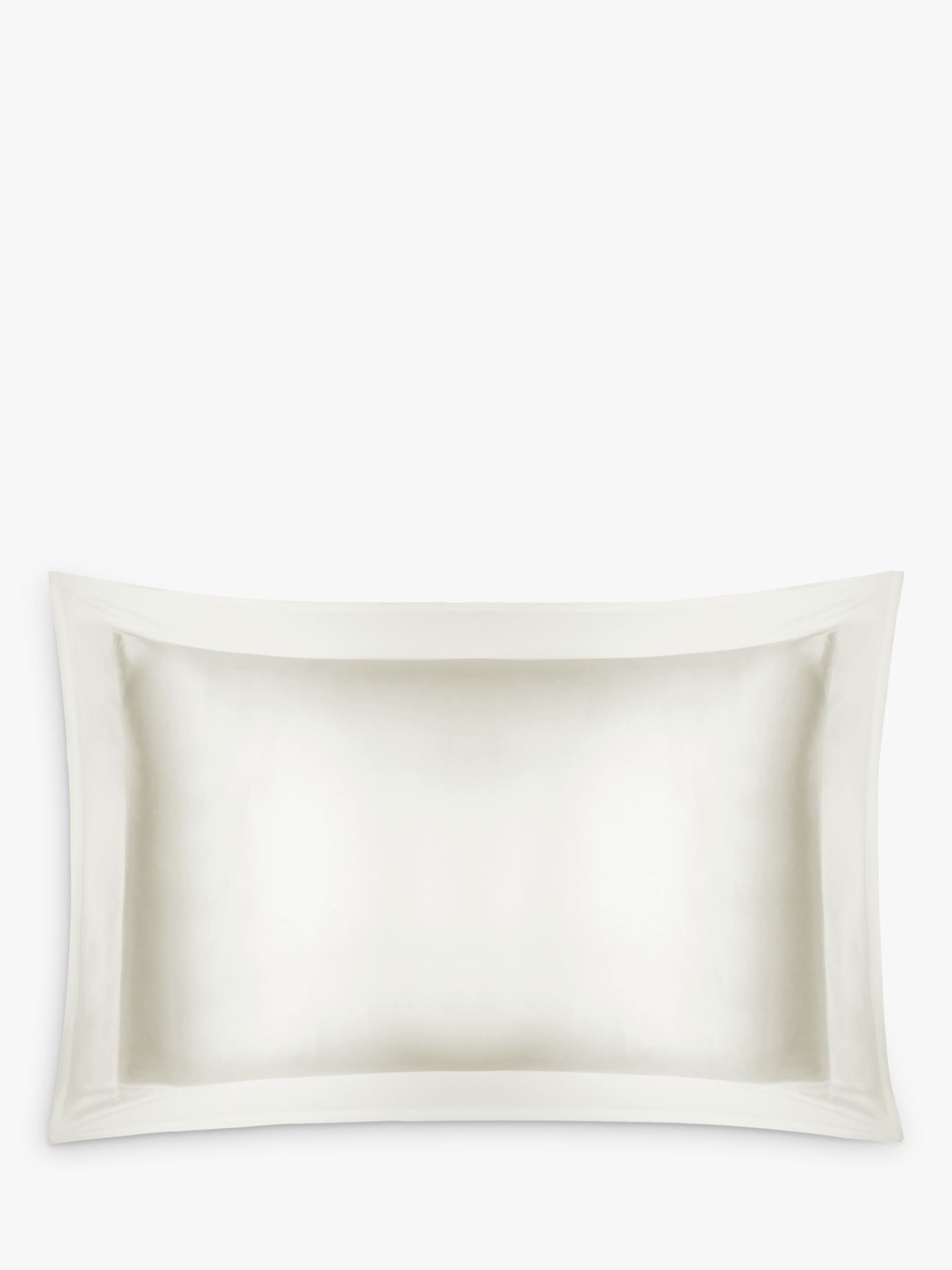 Silk pillow cases, said to reduce friction and therefore make your face less creased, your hair more glossy and less likely to fall out and generally the world to be a better place.
Last year, I went along to the John Lewis bed department as they were running "how to make a bed" workshops. I went along in a professional capacity because NO-ONE can teach me how to make a bed. I have a Napolitan mother and I was in the army. Although I rarely actually make my own bed, when I do, it is frighteningly precise.
And of course, I ended up teaching the people at John Lewis how to do a hospital corner. (They weren't doing it properly at all.)
Anyway, while I was there we got talking about pillow cases and I did learn something new: that silk pillowcases are meant to stop your face creasing. I looked into this in a lazy, hazy way and I found out some women swore by silk pillowcases to stop your hair looking like you've been doing handstands in bed.
Although I have to say, I quite like my bed-hair.
And it made their faces less creasy and puffy in the morning.
Anyway. I got one and I'm simply not going to promise a silk pillowcase will offer a miracle anti-wrinkle/crease cure. But this is what I've found:
Your hair really does seem smoother and somehow more glossy after sleeping on one.
I don't really suffer from creasy morning face (yet), because I took the precaution of selling my soul to the devil at an early age, and keeping a portrait in the attic. BUT yes, it does also seem…smoother.
My silk pillow doesn't get as hot as my cotton one, by that I mean, I was constantly having to flip my pillow at night to get the colder side (am I the only one that does that?) and the silk doesn't seem to get so hot.
I got my pillow case from John Lewis, but you can get cheaper ones and I thought it might make a nice thing to go on a Christmas present list.